Tributes to Gigi
From Silvana
What a terrible waste of a vibrant, beautiful human being... Gigi with her lovely mane of dark hair and beautifully expressive eyes smiling at me when we first met... she made such an impression... almost intimidating, certainly quite charismatic... mysterious... intriguing.
I once told her my daughter had some sort of existential/teenage 'angst'... she quickly invited her to have a chat with her at her office and never sent a bill. I really appreciated it, and so did my daughter Marina.
The day I heard about Gigi, I was so upset and sad that I told a friend of mine, who, like me, lost her husband some two years ago and would understand. I had only just uttered Gigi's name when she went utterly cold and said: Gigi, as in Fiorella? Fiorella Gatti-Doyle? Well, it turns out that her late husband had been Gigi's patient for quite some time. He had been suffering with severe depression. He retired early and soon discovered he had lung cancer. He died only six months after diagnosis.
His wife has asked me to tell you that Gigi was instrumental in warding off his suicidal urges and did help him a lot in his predicament...
My thoughts are with you and Gigi's wonderful spirit
From Laurena
Gigi is dear to me and helped me so very much when I was facing the most difficult times in my life. She helped me with such tenderness and empathy when no one else could. I trusted her at all levels and will never forget her wonderful dear gentle pre-sense.
I will miss her and wish I could have known how ill she was. She only mentioned it once to me but never exposed how serious it was. I wish I could have said goodbye to her and how much she meant to me - and, having said that, I know that she knew I cared for her - as our spirits met often in our work together.
I miss her.
With love...
From Alan and Ksenija
I am deeply shocked and saddened... Kseniya will be devastated. We were both extremely fond of Gigi and regret that we all saw so little of each other.
From Gerard
I did not know Gigi well, but my lasting impression is one of intelligence, adventure, and willingness to live life to the full. I cannot reconcile that with too-early death. It is unjust and unfair.
From Vivienne and Anthony
She was a most wonderfully vibrant person and was always willing to help others. Her passing will be a great loss to human society... Gigi's spirit lives on...
From Robert and Felicity
We only met Gigi once, but on that day - our visit with you to the Krishnamurti Centre - she made a great impression on us.
From Bernard
There are no words to express my sense of loss. She walked in light for all who touched her.
Nothing will replace Gigi. Nothing human. Or should even try. But (the infamous 'but') but if you could step aside from the part of grief that is ruled by fear, you will, in time, be able to make your peace with pain. Your love for Gigi was a gift of life - don't let it languish in regret.
From Anthony M
Gigi was a wonderful soul and her spirit will live on in all of us who had the privilege to have known her.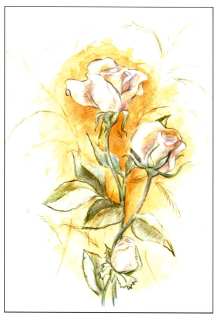 From Emmy
Although we do not really know each other, I feel I want to write a few words to you because I did know Gigi rather well. She was a special student from the start when she joined the course all those years ago and she became a very special staff member soon after completing it. Of course she was also one of the few who remained completely loyal and reliable when I went through a hard patch myself seven years ago. I am sure this says volumes about her.
I was sorry when you two moved to Italy because it meant losing her as a regular contributor, but I knew it was the right thing for her (and you). Now I feel shocked to think she is really gone. Of course I cannot offer you any consolations or any comfort. It must be so awful for you and so very lonely. My heart goes out to you. I absolutely do not want to place a further burden on you, but I thought I ought to let you know how good a colleague Gigi has been and how much she is missed.
It was rather amazing to be able to refer J as a client to her a couple of years ago and wonderful to know that she would be a marvelous therapist for him. I realized speaking to him last week that I had even then underestimated what an inspiration she was going to be to him. Everyone has been in awe of the way in which she has borne her illness and of the way in which she was able to continue to pass on positive vibes to others to the end. I suppose that it only makes your loss so much the worse. I truly hope that you will be able to find peace without her and I wish you as much strength as you will need.
Please know that we will remember Gigi often and with much warmth and love.